Faculty Association New Member Program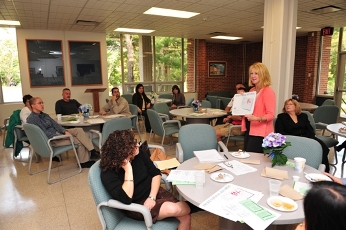 The New Member Mentoring Program focuses on identifying professional and work-related needs of new members by pairing them up with faculty members who will serve as positive role models, guides, and supports. The mentors' responsibility is to be available to field any questions new members may have about their experience at SCCC. Mentors will serve as a connecting force among new members, the college community, and the Faculty Association. 
The primary goal of the Mentoring Program is to instill a sense of community for new members via the Faculty Association. The program will consist of activities and events designed to assist new faculty members with adjustment to college life and serve as an introduction to union activity. 
If you have any questions or issues, please feel free to contact the New Member Committee at any time. 
In solidarity,
Matthew Pappas, Chair, New Member Program 
mattp@fascc.org