| | |
| --- | --- |
| | September 2014 |
Mediation is about communication
by Dante Morelli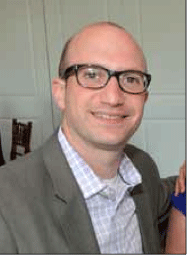 The FA membership consists of a unique community of people. Our large, diverse membership is one of our strongest characteristics but sometimes personalities clash and conflicts go unresolved. Starting in spring 2015, the FA will launch our mediation project.
The purpose of this initiative is to bring together members of the FA who may have differences with one another. Mediation is designed to be an opportunity to discuss such conflicts in a safe, confidential space. The mediations will be moderated by trained members of the FA who will have completed a six-day training program.
The mediators will be trained by Stephen LaLonde, who brings many years of consulting and mediation experience to our trainees. LaLonde has worked with more than 100 organizations on such programs and has designed a special program for our local. He will also train our mediators to train others within the FA.
The mediation project will aim to help members craft their solution(s) as well as to create a workplace environment that is positive and collegial. This is an FA-sponsored program, which means that whatever is disclosed in a mediation session stays between the parties and the mediator. The college administration, FA leadership and a member's direct supervisor will not know about any FA member participating in this voluntary program.
When the spring semester approaches, we will be advertising this program to the membership.